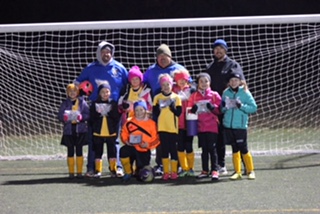 Here is my group of girls that made us all so proud this weekend. Unfortunately we lost our best player to the flu Saturday night and two others couldn't take the cold anymore after the final game and missed this picture. We went 4-0 on Saturday and won in a shootout in the quarterfinals then came back from 1-0 to win 2-1 in the semifinals. Unfortunately we lost an extremely frustrating game to PWSI in the Championship 1-0...We were robbed of a goal and victims of some serious stalling by a coach who couldn't even shake hands and congratulate my girls on Saturday or Sunday. We had our chances but just couldn't get that bounce we needed. My girls gave everything they had.
I was disgusted with their Coach but full of pride for my team and our club! This is a first class club and I love coaching in it. Most of our girls were in U8 in the Spring and I can't wait to take them back next season.
Scott Ward
U10G Gold 2
Runner ups U10G White Division
NVSC ended its Recreational Spring 2016 Season in spectacular fashion! We participated in the annual Fairfax Police Youth Club's Father Day All-Star tournament (June 18 and 19). This tournament contains recreational teams from all over Northern Virginia. In this year's tournament, NVSC boasted the 2nd most number of Champions and Finalists (11) of any other participating club! There were almost 30 clubs competing in the tournament.
It was a beautiful weekend full of memories to last a lifetime. A special thanks to all the volunteer Age Group Commissioners, Coaches, and Parents that made this event possible!
Here is a list of Champions!
Under 10 Boys – NVSC Blue 1
Under 11 Girls – NVSC Gold
Under 11 Boys – NVSC Gold
Under 13 Boys – NVSC Blue 1
Here is a list of Finalists!
Under 10 Girls– NVSC White 2
Under 10 Girls – NVSC Gold
Under 12 Girls - NVSC Gold 2
Under 14 Girls – NVSC White
Under 16 Girls – NVSC Blue
Under 16 Boys - NVSC Gold
Under 19 Boys - NVSC Gold
Please see some photos below from Spring 2016 season
NVSC Club Accomplishment Write Ups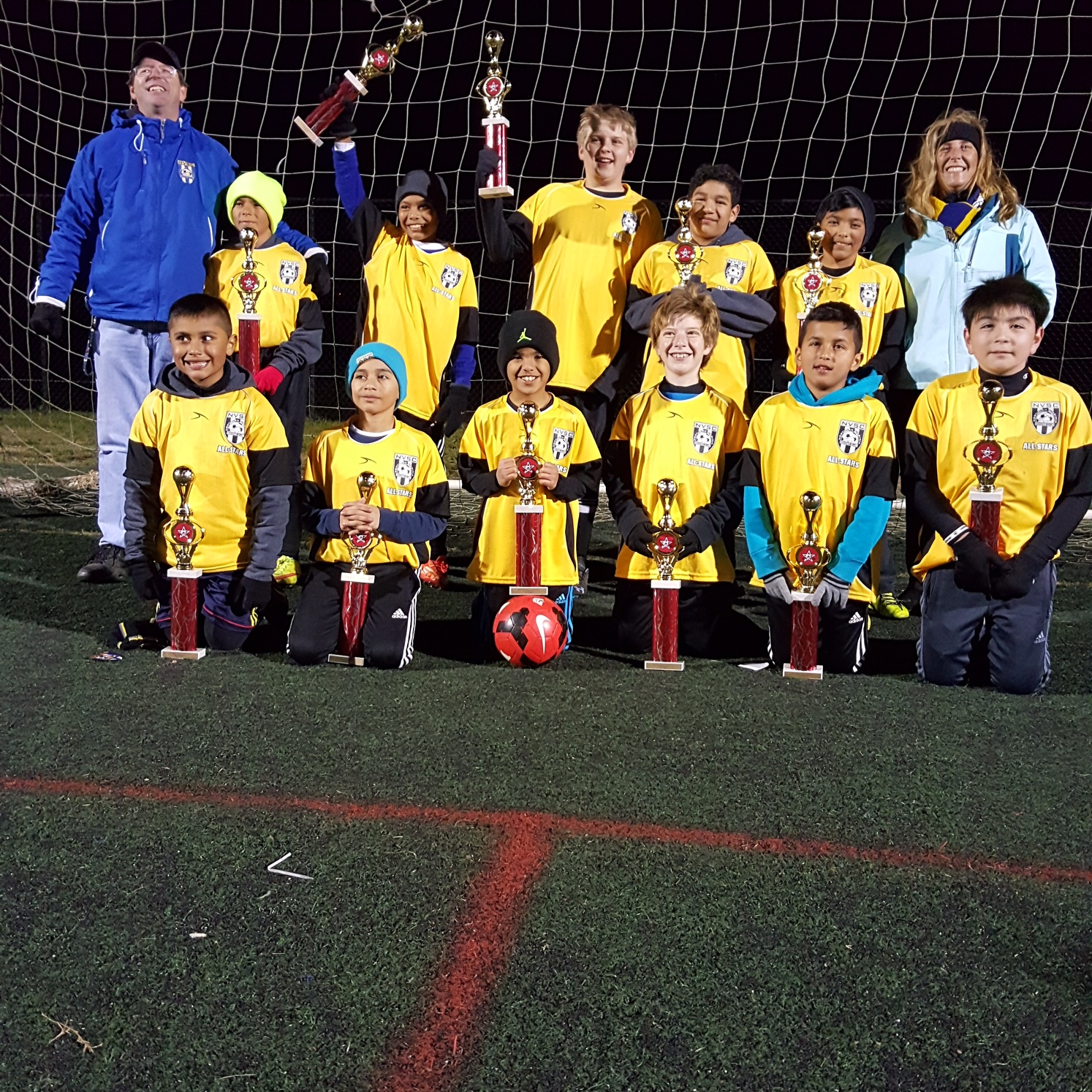 Congratulations to the NVSC U11B Blue Team! They were Champions in the Fall 2015 Herndon All-Star Cup Tournament. This team was comprised of players from six different recreational teams. Every player worked hard preparing for the tournament. During Saturday's four game seeding, the team had 1 win, 2 losses, and 1 tie. On Sunday, the team won its semi-final game 2-1 and went on to dominate the Championship game 3-0 against SYC West, a team they had lost to on Saturday. It was a great weekend and memory for the young men!
Go NVSC!
Pictured from Left to Right
Row 1 - Gio N, Marlon B, Michael G, John R, Jairo M, Diego H
Row 2 - Coach Mark, Tony T, Daniel M, Brandon H, Harry F, Josue R, Coach Kiki (not pictured Juan G and Brandon S)